We Just Protected a Pristine Midwest Wilderness from Mining
Brad Zweerink / Earthjustice
Deep in the Minnesota woods lies the Boundary Waters Canoe Area Wilderness, one of North America's most pristine and treasured landscapes. For years, Earthjustice has been advocating in and out of court to protect the Boundary Waters from dangerous mining plans. And together with our clients, we just got a big win.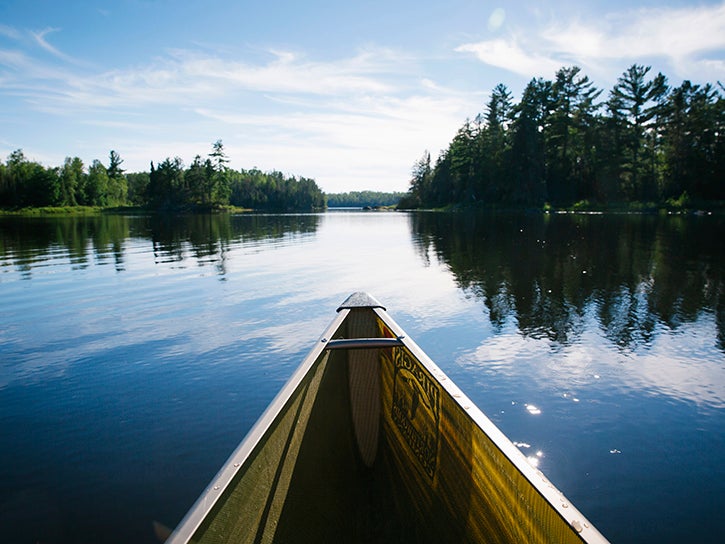 Brad Zweerink / Earthjustice
Each year, roughly 250,000 people travel to the Boundary Waters to canoe in the area's hundreds of clear, glacial lakes in the summer and go dog sledding and ice fishing in the winter. While in the Boundary Waters, visitors experience a rare sense of quiet that's punctuated only by the wail of loons, the splash of paddles, and the yips and howls of nearby wolves.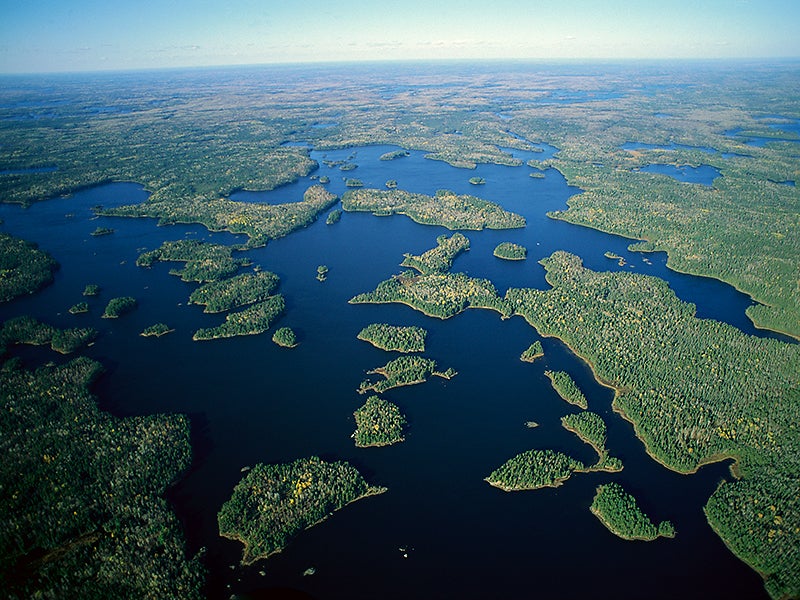 Jim Brandenburg / Minden Pictures
The lakes strewn across the Boundary Waters, like a handful of turquoise gems tossed on a table, hold an immense amount of America's freshwater resources. These waters are so pure, people often drink directly from them. The lakes also help sustain the black bears, moose, lynx, and foxes that call this place home.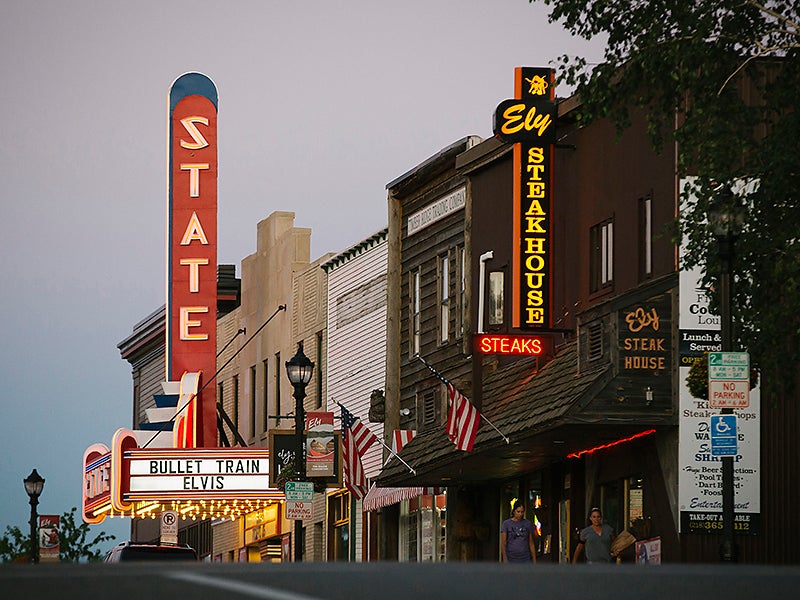 Brad Zweerink / Earthjustice
Ely, a small town in northeastern Minnesota, relies on the Boundary Waters for recreation-fueled tourism, which pumped more than 750 million dollars into the area in 2020 through sales of guided canoe trips, outfitting supplies, and other recreational needs. Ely is known as one of the world's best towns for outdoor enthusiasts, in part because of how doggedly residents have worked to protect the surrounding ecosystem.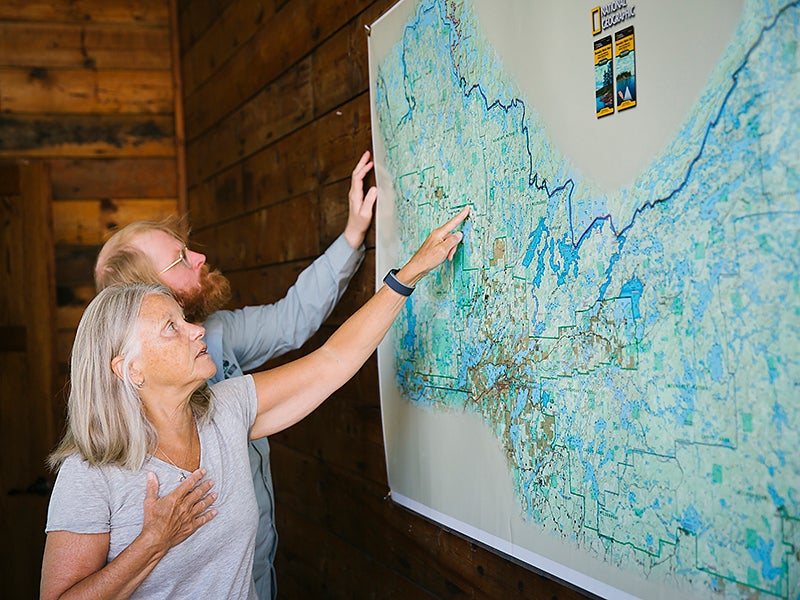 Brad Zweerink / Earthjustice
In the mid-2000s, mining companies began looking for sulfide ores in the region. That's when Boundary Waters advocates in Ely and elsewhere began pushing for a permanent ban on sulfide ore mining in the area.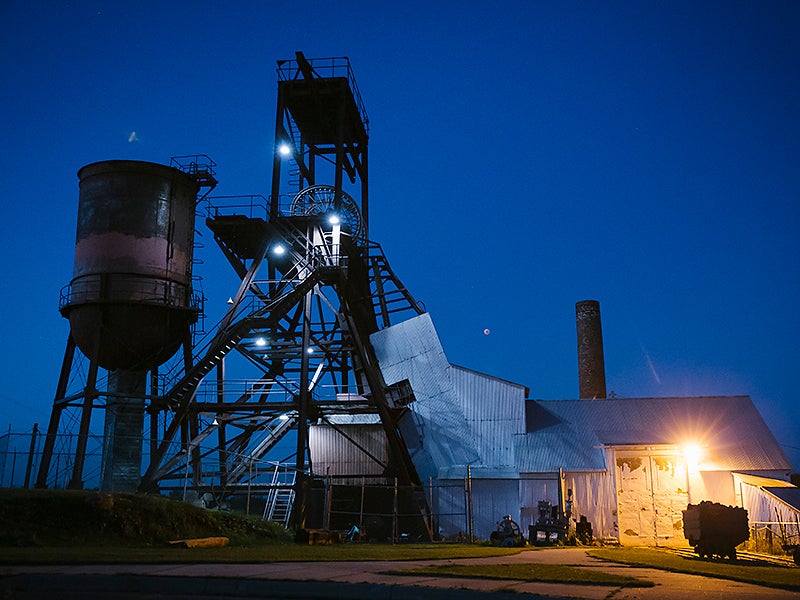 Brad Zweerink / Earthjustice
Though Ely has a long history of mining, even helping Minnesota supply the bulk of iron to the U.S. in World War II, sulfide mining has never before been allowed in the state.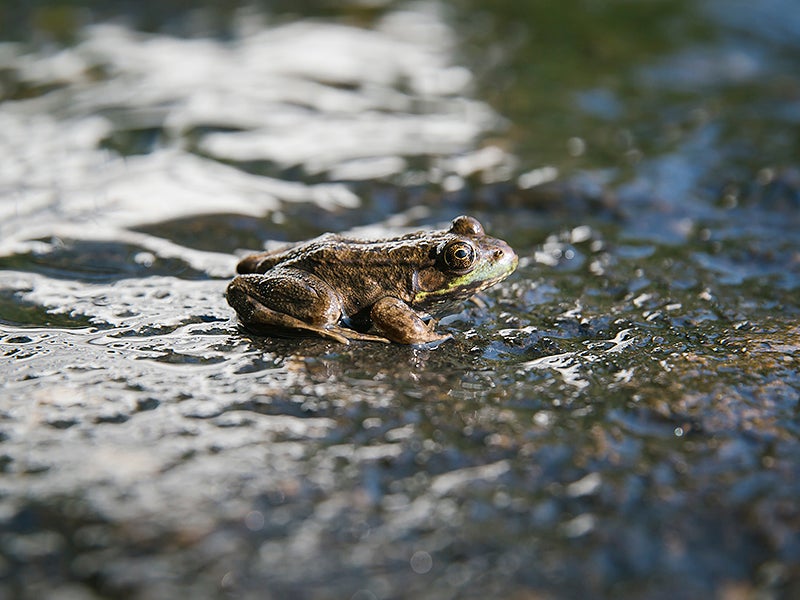 Brad Zweerink / Earthjustice
Unlike iron ore, sulfide ore produces sulfuric acid when brought to the surface and exposed to air, water, and even humidity. This acid can contaminate waterways with dangerous acidic leachate, sulfate, and heavy metals. Increased sulfates in the water could also damage Minnesota's famed wild rice beds and fuel the production of methyl-mercury, a dangerous neurotoxin that bioaccumulates up the food chain, especially in fish.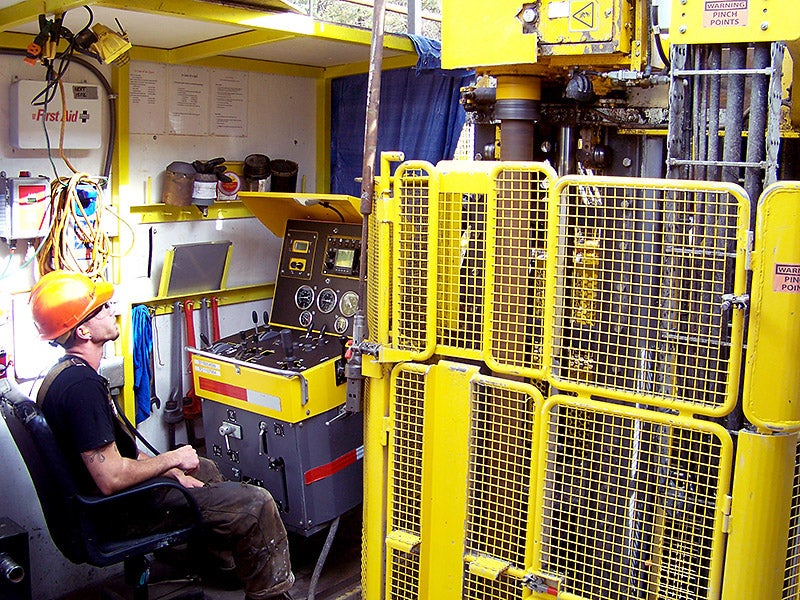 Despite these concerns, in 2018 the Trump administration reinstated two long-expired sulfide mining leases, opening the door for the Chilean-owned mining company Twin Metals to plan an industrial sulfide mining complex near the Boundary Waters. Boundary Waters advocates knew they needed sustained legal firepower from lawyers intimately involved with protecting public lands to stop the mining proposal. They turned to Earthjustice.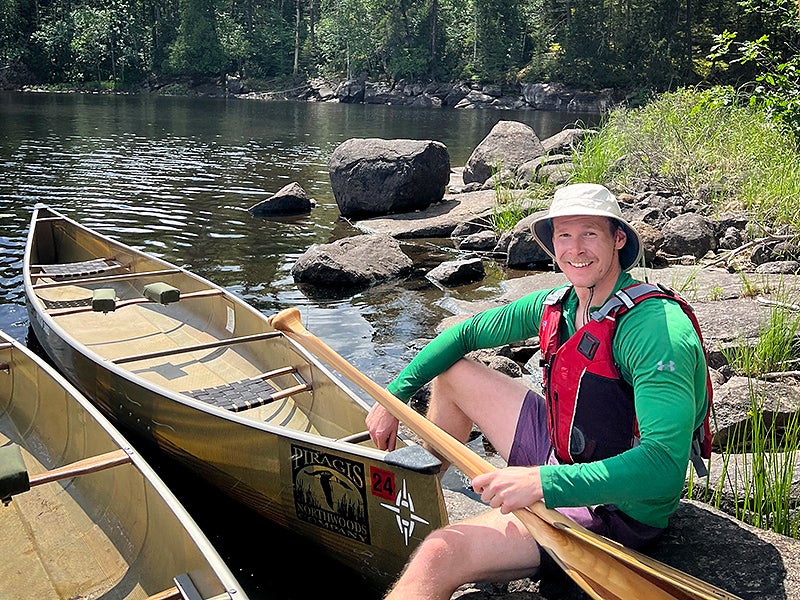 Alex Falconer / Save the Boundary Waters
"Sulfide mining is risky on its own. And there are Superfund sites all around the country to show that," says Earthjustice attorney Adam Ratchenski. "But it's especially dangerous upstream of a pristine, water-based wilderness like the Boundary Waters."
Brad Zweerink / Earthjustice
In April 2018, Earthjustice filed its first lawsuit to stop the project. On behalf of The Wilderness Society, Izaak Walton League of America, and the Center for Biological Diversity, Earthjustice argued that Twin Metals' mine posed unacceptable risks to the Boundary Waters. Top government scientists had also made the same determination just a few years prior.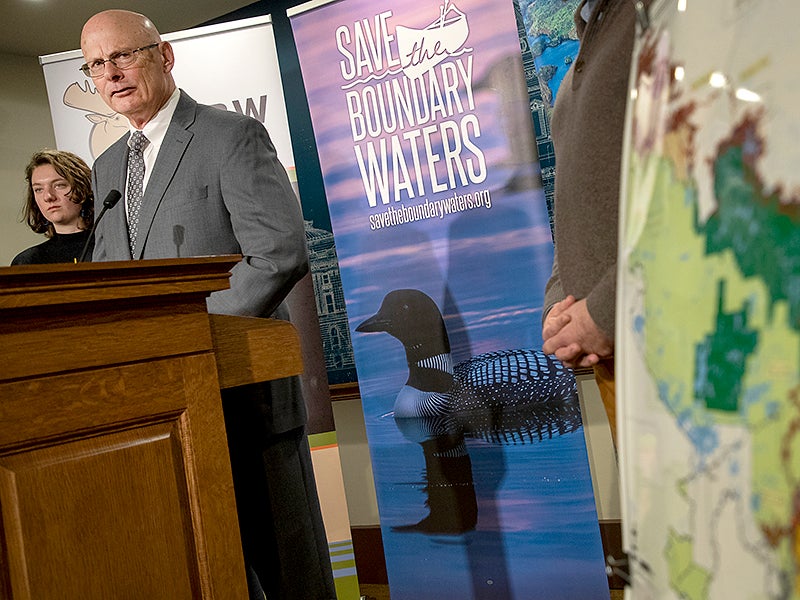 Carlos Gonzalez / Star Tribune via AP
At the same time, the Boundary Waters coalition built up public pressure to permanently protect the Boundary Waters. While Earthjustice lobbied policymakers on the Hill, as well as staff at regulatory agencies like the U.S. Forest Service, thousands of people across the country and world sent in comments urging the federal government to adopt a mining ban.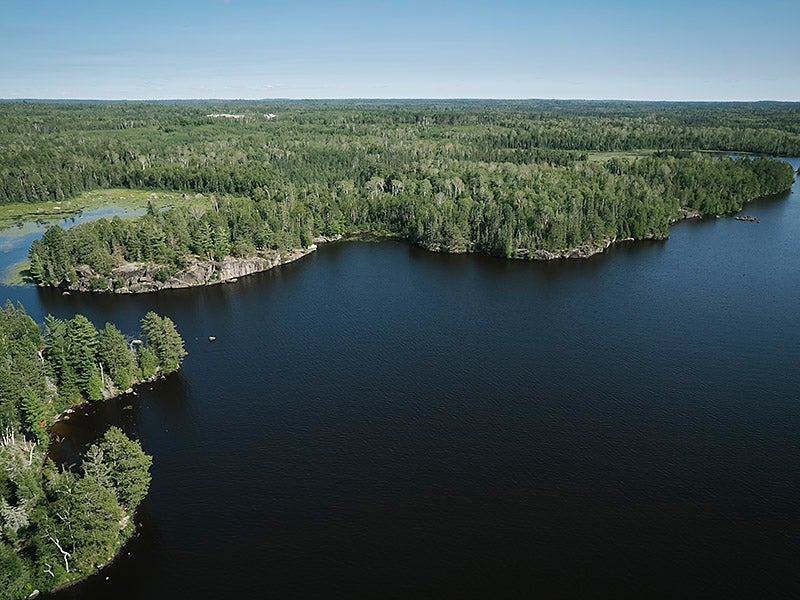 Brad Zweerink / Earthjustice
In January 2022, the Biden administration cancelled the Twin Metals leases. Then one year later, in January 2023, it enacted a 20-year mining ban in the Boundary Waters watershed. This includes the withdrawal of 200,000+ acres of public lands in Superior National Forest from new mineral leasing.
Brad Zweerink / Earthjustice
"This is a big victory for people and for climate," says Earthjustice policy specialist Blaine Miller-McFeeley. "We are thankful to each of the advocates, business leaders, and Tribal Nations who raised their voice, and grateful to this administration for flexing its muscle to prevent this pristine and singular ecosystem from becoming just another casualty of the toxic mining industry."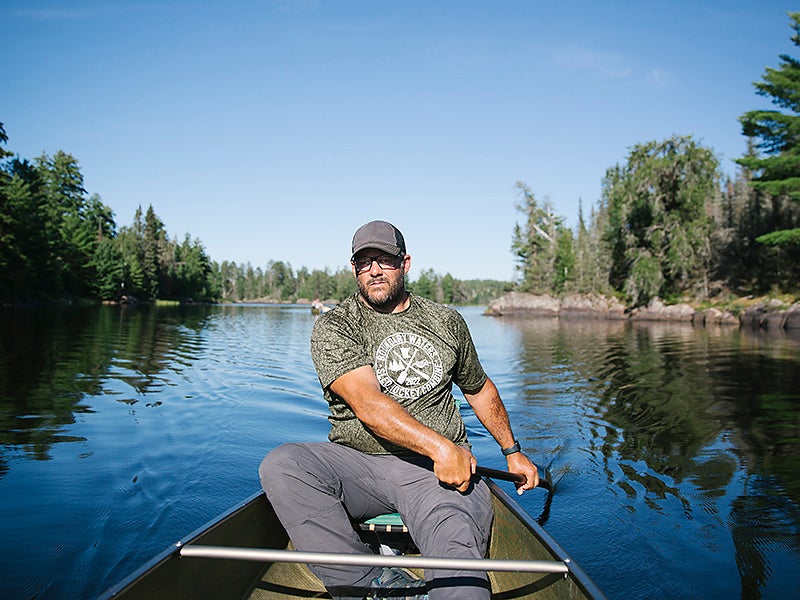 Brad Zweerink / Earthjustice
Though this announcement ensures strong protections for the country's most visited wilderness area, Earthjustice continues working to combat threats to the Boundary Waters. Currently, we're seeking to defend the Biden administration's cancellation of Twin Metals' leases, which Twin Metals is opposing in court. Stay tuned.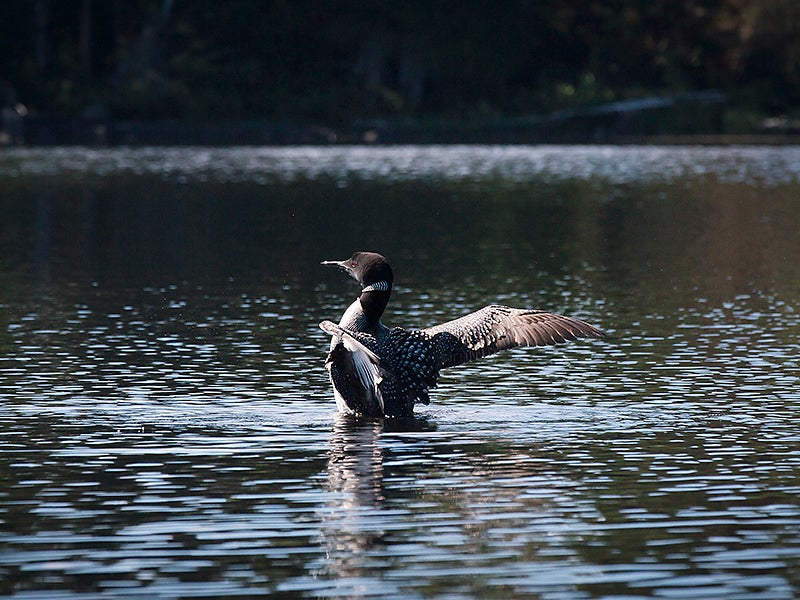 Brad Zweerink / Earthjustice